Chihiro Ishiguro
Edit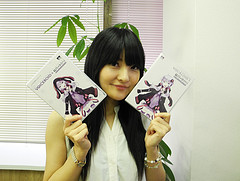 Chihiro Ishiguro (石黒 千尋 Ishiguro Chihiro) is the voice provider for Yuzuki Yukari.
Chihiro's name was undisclosed at the initial distribution of Yukari. AHS made a brief announcement that Yukari's voice was from "a woman with mellow and clear vocal". It was not until Yukari's first anniversary on December 22, 2012 that she disclosed herself in a Nicocast.
Satomi Satō
Edit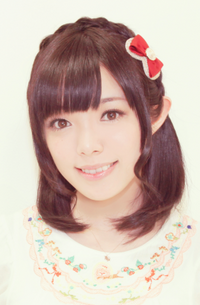 Satomi Satō (佐藤 聡美; Satō Satomi) is the voice provider for Touhoku Zunko.
She is also well known for her performance as Ritsu Tainaka from the Japanese anime music show "K-ON!".
Tomoe Tamiyasu
Edit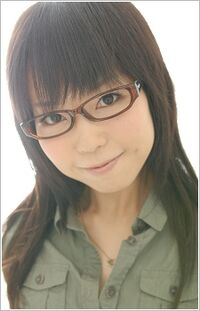 Tomoe Tamiyasu (民安 ともえ; Tamiyasu Tomoe) is the voice provider for Tsurumaki Maki.
She is known for voicing characters in adult-oriented (erotic) games.
Yui Sakakibara
Edit
Yui Sakakibara (榊原ゆい; Sakakibara Yui) is the voice provider for Kotonoha Akane・Aoi.
She is well known as FES from Phantasm band for Chaos;Head.
Rika Tachibana
Edit
Rika Tachibana (TBA; Tachibana Rika) is the voice provider for Kyomachi Seika.
TBA
Himika Akaneya
Edit
Himika Akaneya (茜屋日海夏 (あかねやひみか); Akaneya Himika) is the voice provider for Tohoku Kiritan.
[View]
Ad blocker interference detected!
Wikia is a free-to-use site that makes money from advertising. We have a modified experience for viewers using ad blockers

Wikia is not accessible if you've made further modifications. Remove the custom ad blocker rule(s) and the page will load as expected.